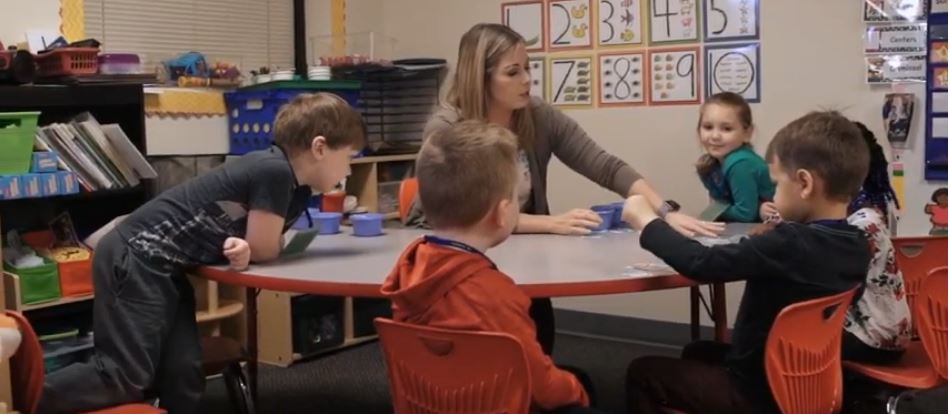 Preschool / Pre-Kindergarten / Childcare Program
OCA's Preschool and Pre-K Program focuses on the development of the whole child (social, emotional, physical, and most important – spiritual) through active learning experiences. We employ a warm, nurturing, and engaging developmental approach to education for children who are 3, 4, and turning 5 years old.
We provide a faith-based education to reinforce what is being taught at home. Our program allows children to participate in free-play and have interactions where they make discoveries, investigate, problem solve, and develop social skills. This, along with organized teacher-directed activities in which children learn to focus their attention and function in a group setting, promotes success and positive self-confidence.
Our qualified staff and smaller class sizes enable each child to develop according to his or her own pace, interest, and learning approach.
Christ-centered
Proven academic success
Kindergarten readiness
Safe and loving environment
The curriculum used by OCA for Preschool and Pre-Kindergarten is Handwriting Without Tears, Zoophonics, and Abeka. A typical day includes:
Free Play
Prayer/Pledges/Songs
Rug Time (Calendar, Weather, Letter of the Week, Question of the Day)
Small Group Rotation (Math, Language Arts, Independent Skills)
Restroom Break
Snack
Recess
Whole Group Time (Bible, Craft, Activity, Centers)
Meet Our Teachers
Andrea Swett, Teacher
Cherri Schmidt, Teacher