Welcome Alumni!
We may not see you every day as we did when you were younger, but you continue to be an integral part of our community. We know you care deeply about the legacy and mission of Omaha Christian Academy, and the memories that filled your early years with meaning.
OCA has evolved over the past four decades. We now have a permanent home, a new gymnasium, and lots of new faces. However, one thing remains the same, our desire to integrate God's Word into every facet of the education we provide so children will come to love the Lord our God with all their hearts, souls and minds and love their neighbors as themselves.
OCA is more than a school. We are a family…brothers and sisters in Christ…and we hope you will stay connected with us and your fellow alumni.
Ways to Stay Connected
You Play a Vital Role
As an alum of TCA/OCA, you play an important role for our current generation of students. Just as your generation was supported when you were a student, we ask that you support the current generation of students, staff and parents with prayer. We also ask you to prayerfully consider making a financial donation in support of our mission.
Planning a Class Reunion?
The OCA Alumni Office maintains the names and contact information of TCA and OCA alumni. Our goal is to keep our graduates connected to each other and the school, serve as a "point of contact" for classmates, and provide assistance to reunion planners.
Planning a reunion? Let us assist you! The Alumni Coordinator will help you with the following:
Provide a class list with maiden names, married names and available contact information
Publicize reunions on the school's website, Constant Contact, and Facebook
Order OCA Alumni T-shirts ($10 each)
Please CLICK HERE to contact the Alumni Coordinator.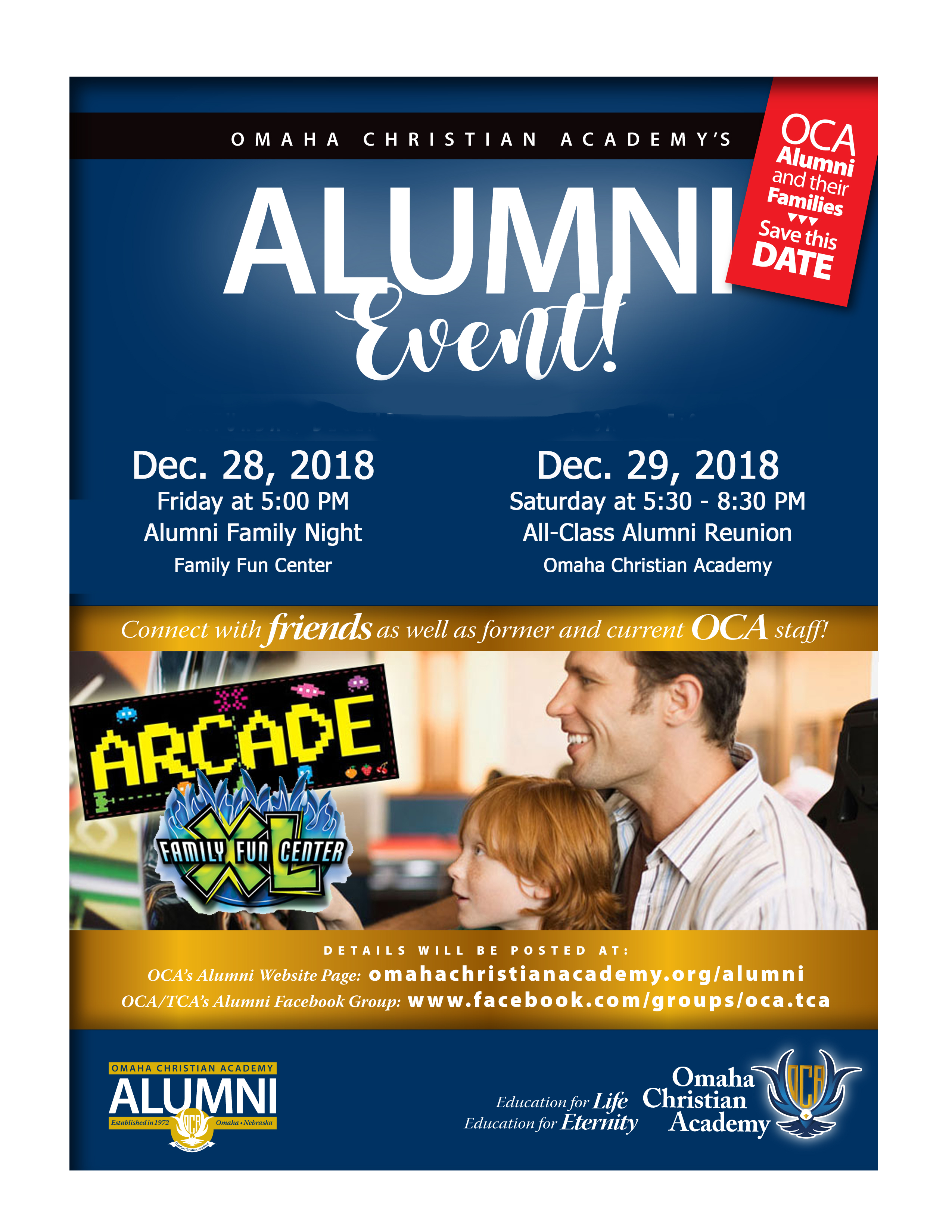 Click to RSVP for the All-Class Alumni Reunion on Saturday, Decemeber 29th.