Your child is invited to join us for Kindergarten Round-Up!
WHO:
Students who turn 5 years old by ​July 31, 2023 and their parents
WHEN:
Thursday, January 12th: 9:00 – 10:30 am
WHERE:
Omaha Christian Academy: 10244 Wiesman Dr, Omaha, NE 68134
WHAT:
– Meet the principal and kindergarten teachers
– Explore the kindergarten classroom with your student
– Learn about admission and financial aid
ROUND-UP REGISTRATION SPECIAL:
Register your student at OCA for $50.
KG Round-Up Registration
To join us for Kindergarten Round-up, register below!
At OCA you can expect…
50 years of Bible Based Education here in Omaha, Nebraska – In operation since 1972, we have the longevity and experience to deliver an excellent education to your child. 

Small Classes Sizes – It's important to know, love and prepare each child academically and spiritually. Small class sizes mean more individualized attention for every child!

Caring Teachers – OCA teachers know and love each child in a safe environment. They are committed to teaching from a Christian worldview.

Wide Variety of Sports and Extracurricular Activities for older grades – A school of our size gives your child the opportunity to be on a team and participate in a wide variety of NSAA school sports (including basketball, volleyball, football, track, cross country, soccer, baseball and cheerleading)!
Accredited by ACSI (Association of Christian Schools International) means OCA continues to show Biblical integration into the curriculum. Also, all OCA teachers have submitted a biblical philosophy of education to ACSI.
Accredited by the Nebraska Department of Education means OCA teachers are state certified and teaching in their endorsed area.
"We understand your concern that in other educational environments your child may be faced with curriculum that could be in opposition to your values.

At OCA we will help prepare your child for academic and spiritual success by offering a Christian education delivered in a safe environment!"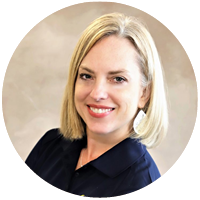 PRESCHOOL AND LOWER ELEMENTARY
With caring teachers and a safe environment, we will help your child learn skills and build a strong foundation in academics, socialization, and Christian values.
UPPER ELEMENTARY
Along with an emphasis on biblical truth, we assist students in transitioning to middle school by moving them to different classrooms for specialized instruction in math, science, language arts.
MIDDLE SCHOOL
We help students prepare for high school by providing foundations in Bible, math, reading, science, and history. We also offer opportunities to develop interests in a variety of electives and sports.
HIGH SCHOOL
We help parents prepare their child for college or future success, by giving them the tools to succeed academically, participate in a variety of activities and live out a Biblical Worldview!